Acoustic Room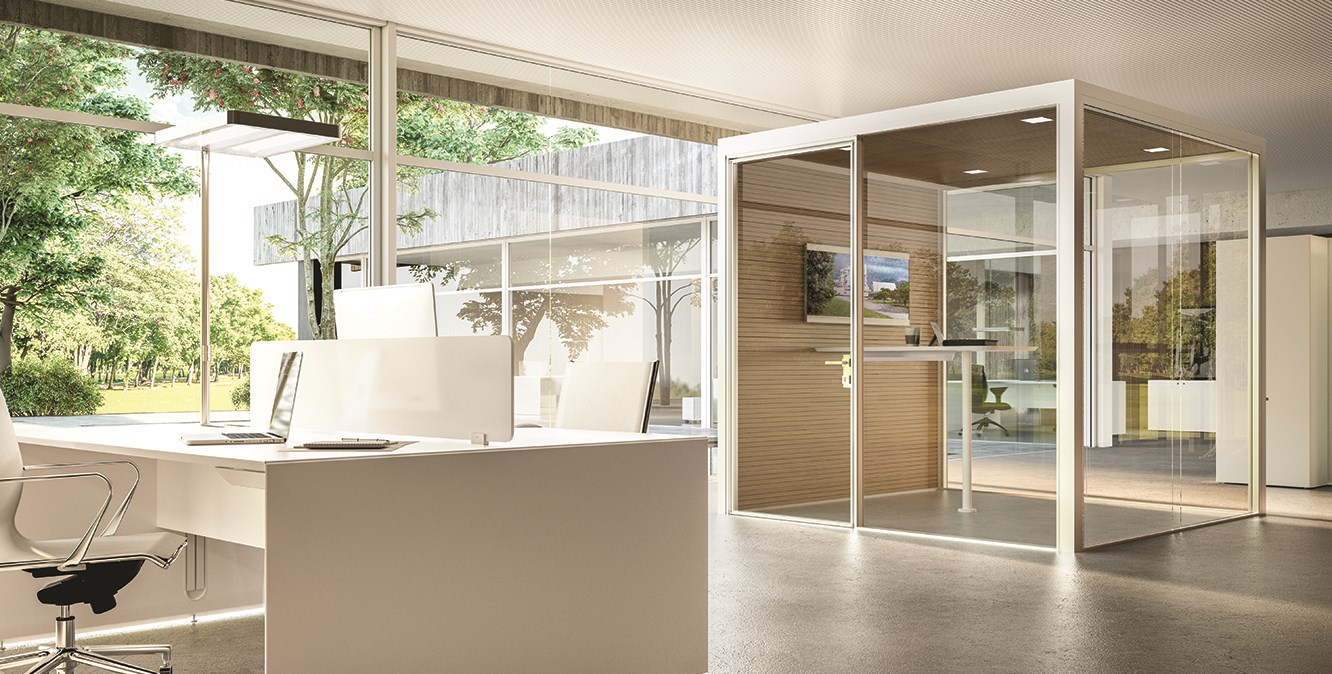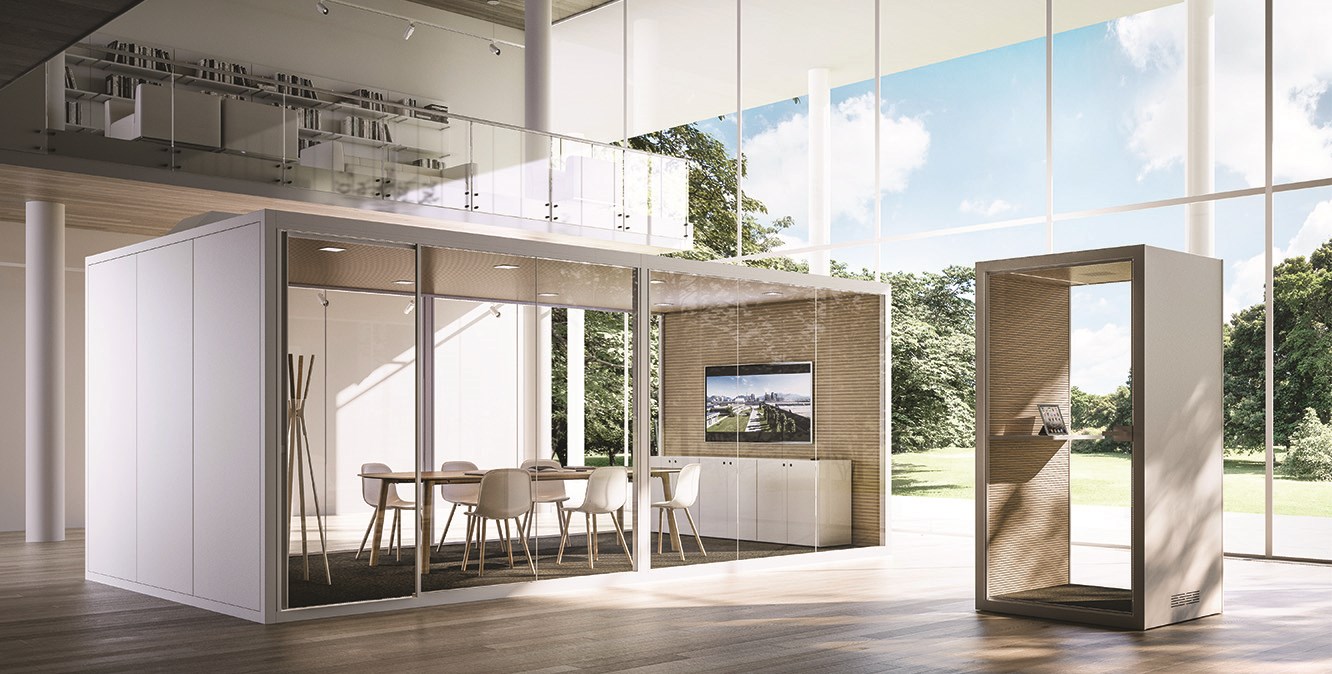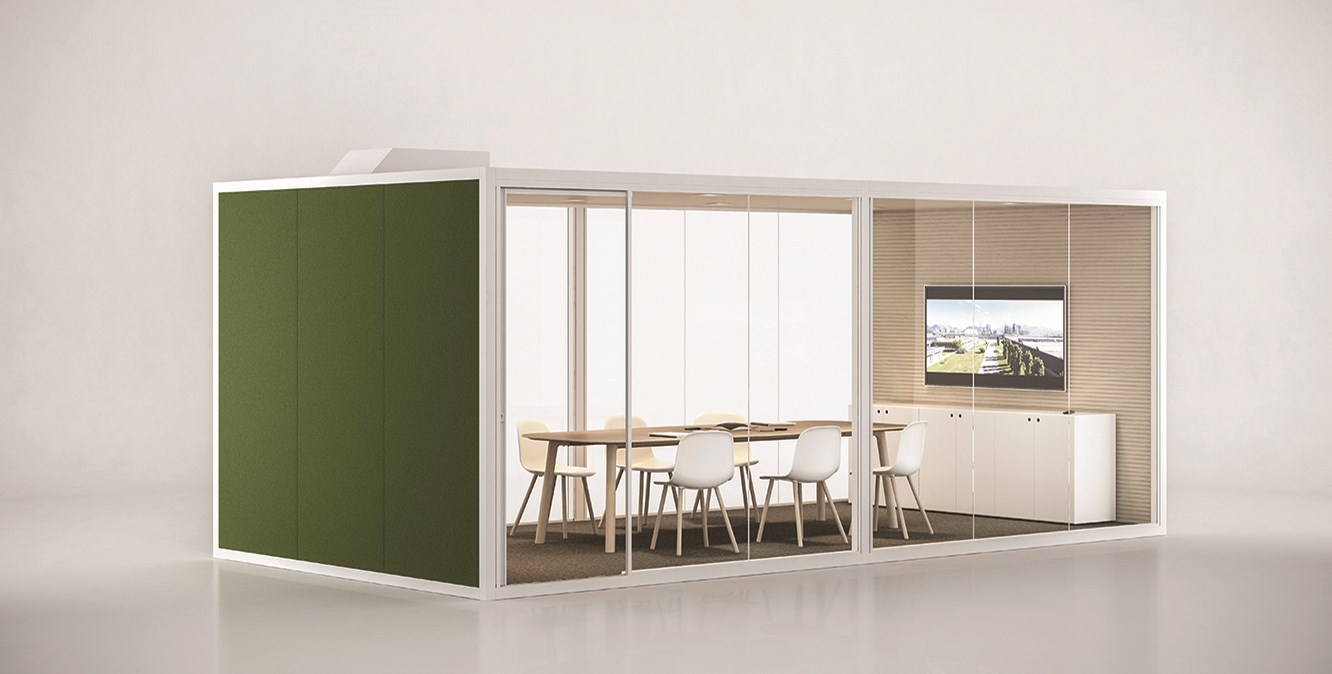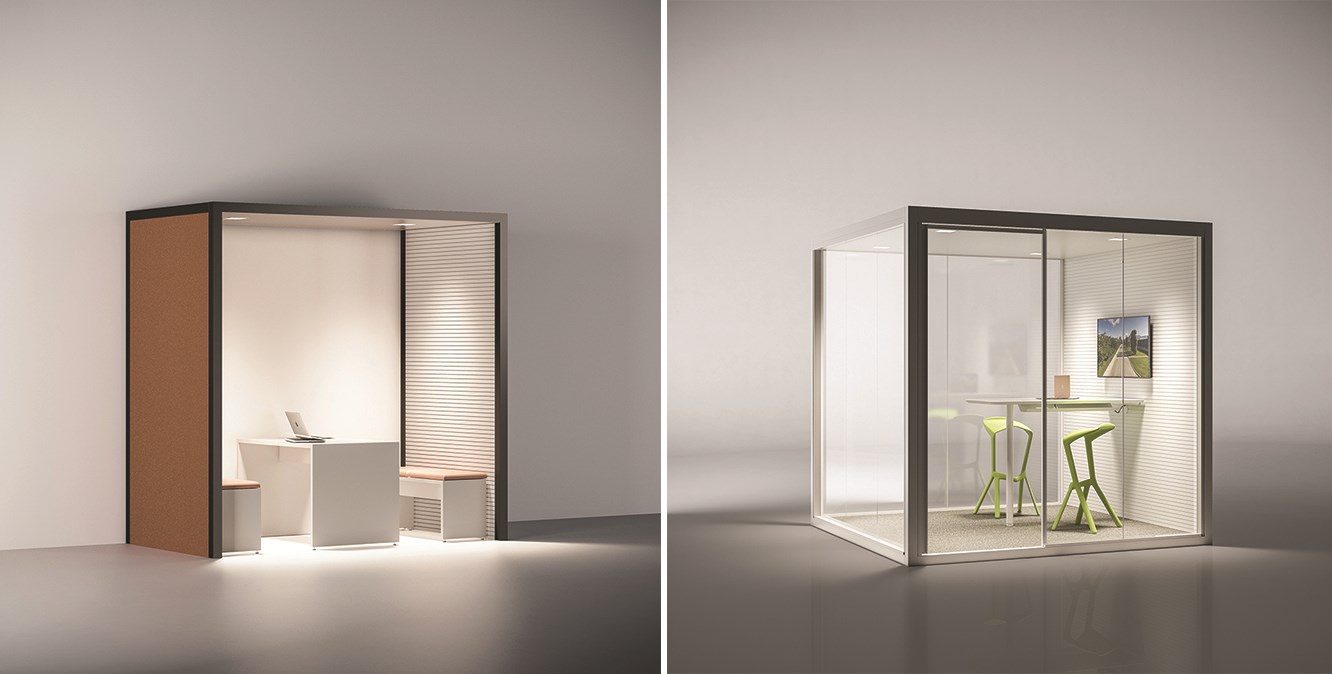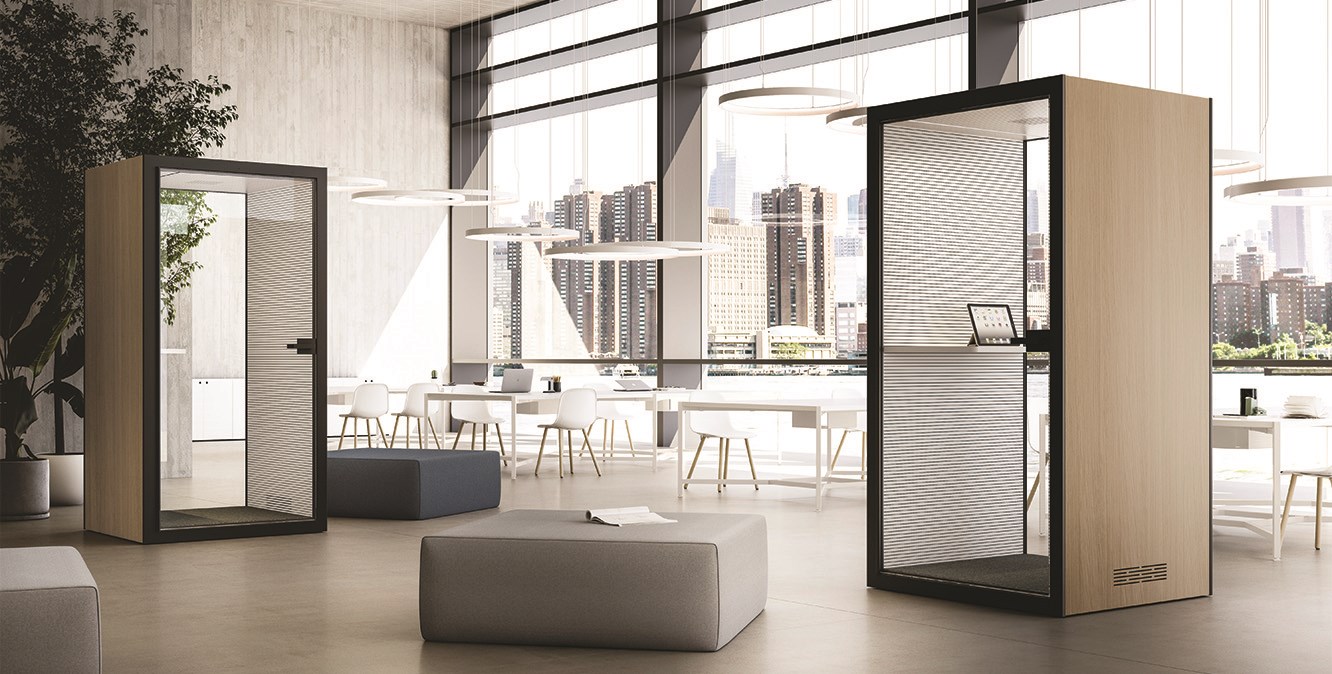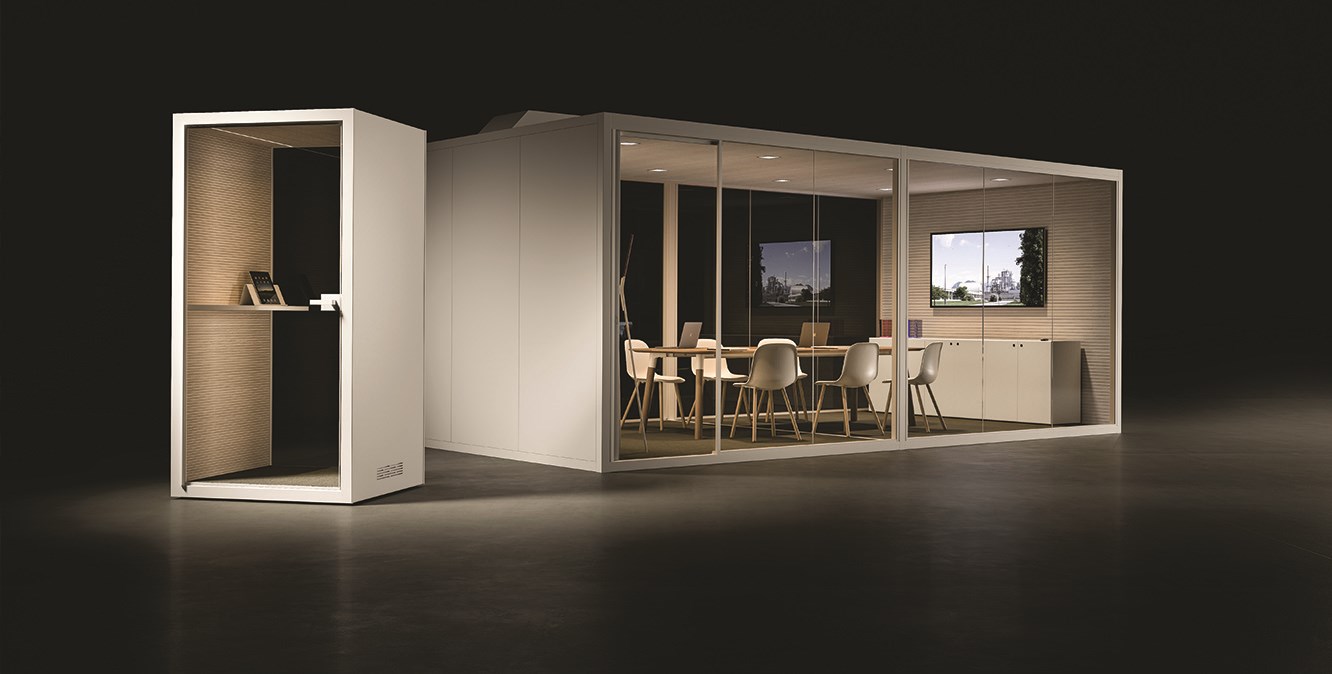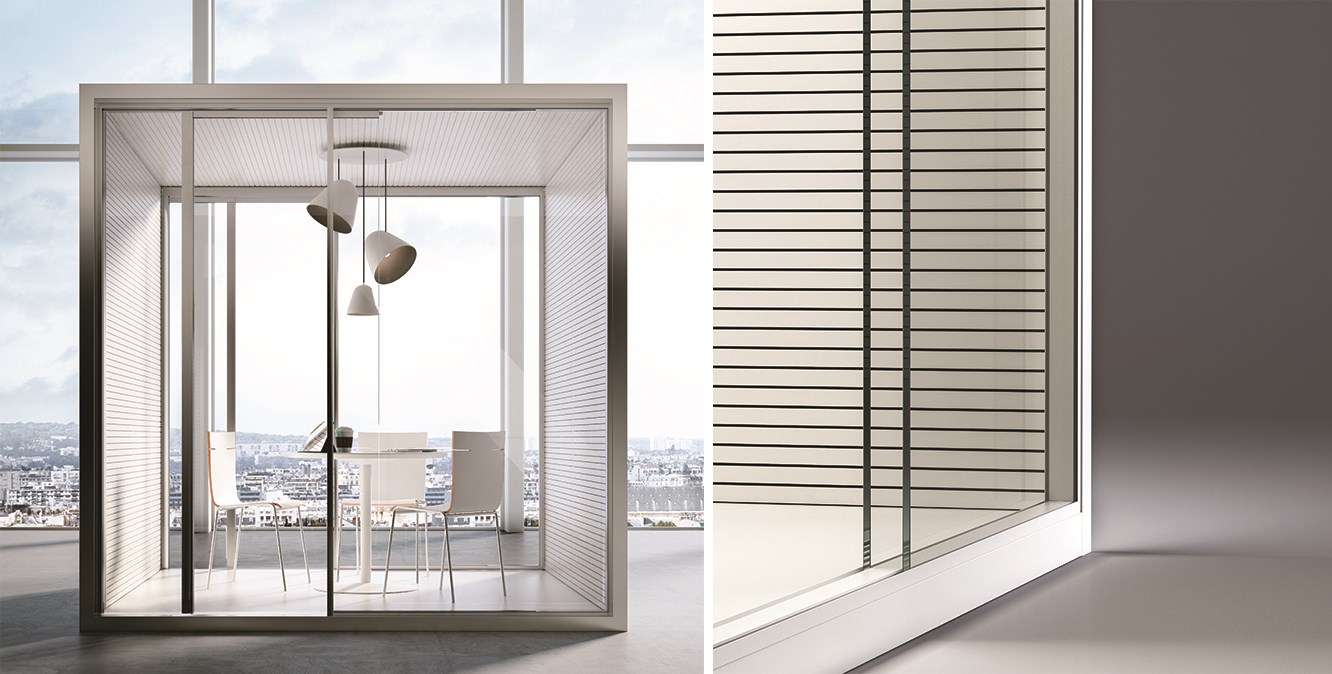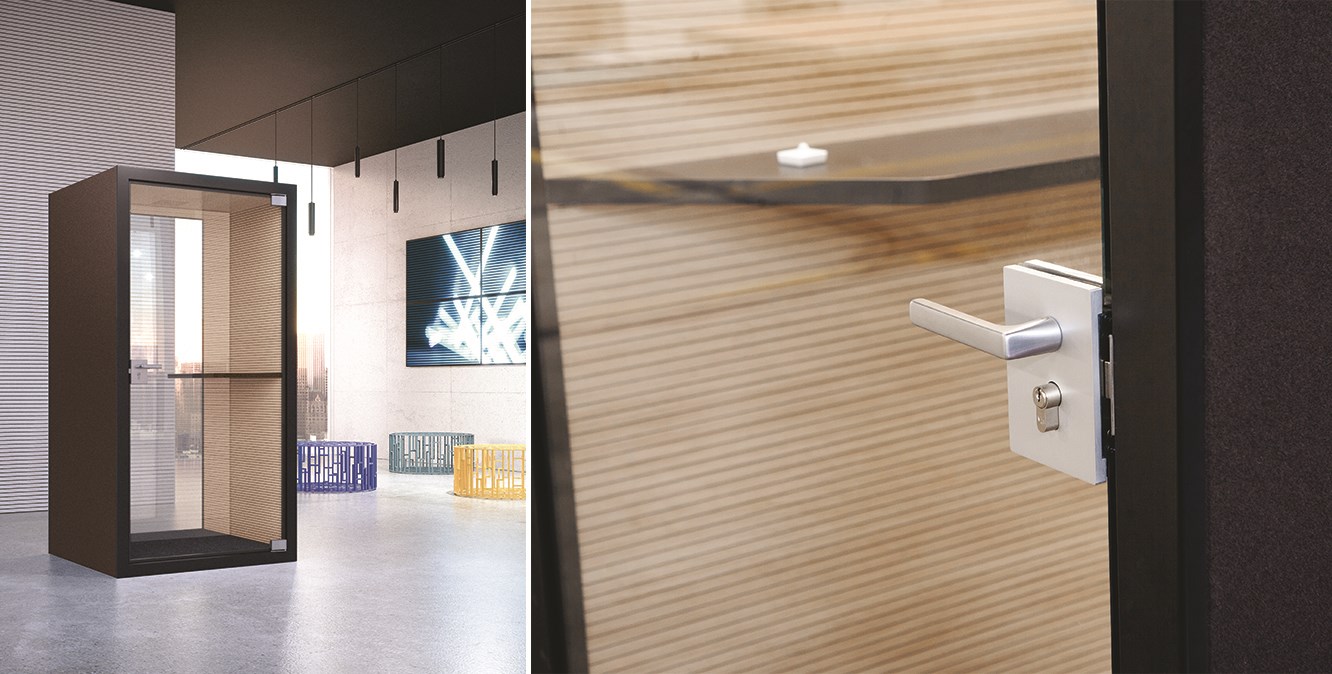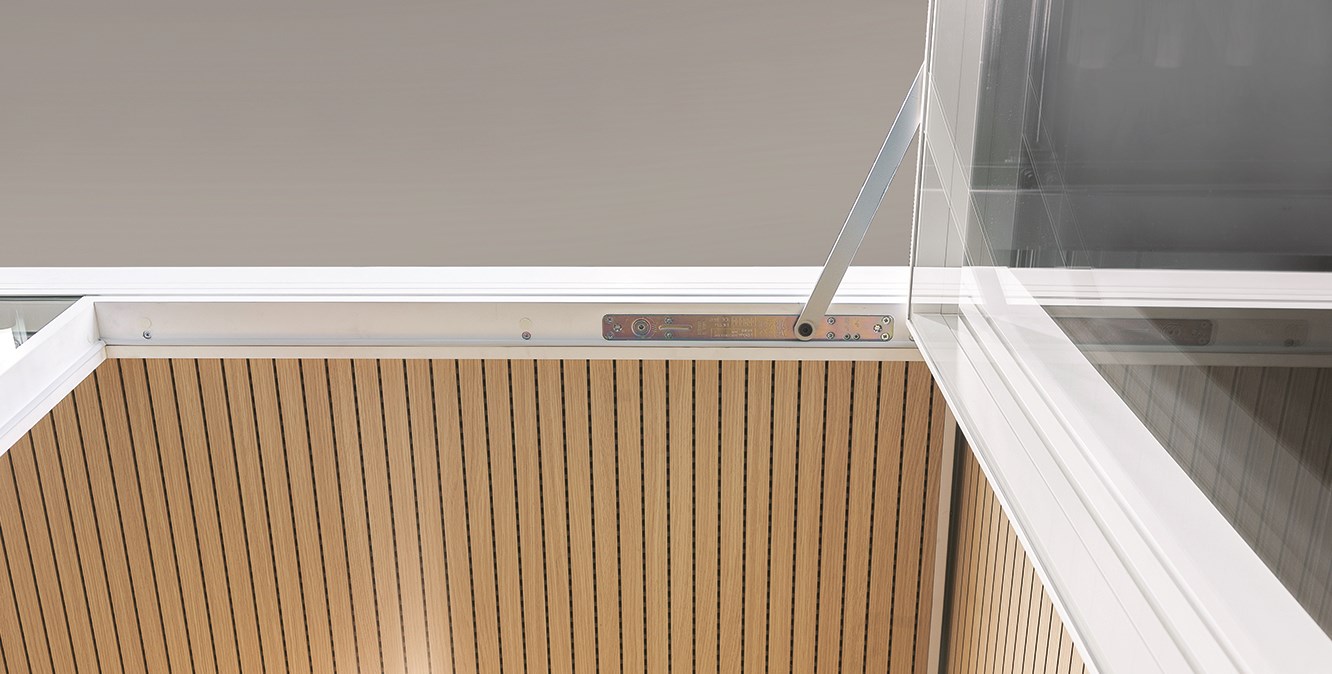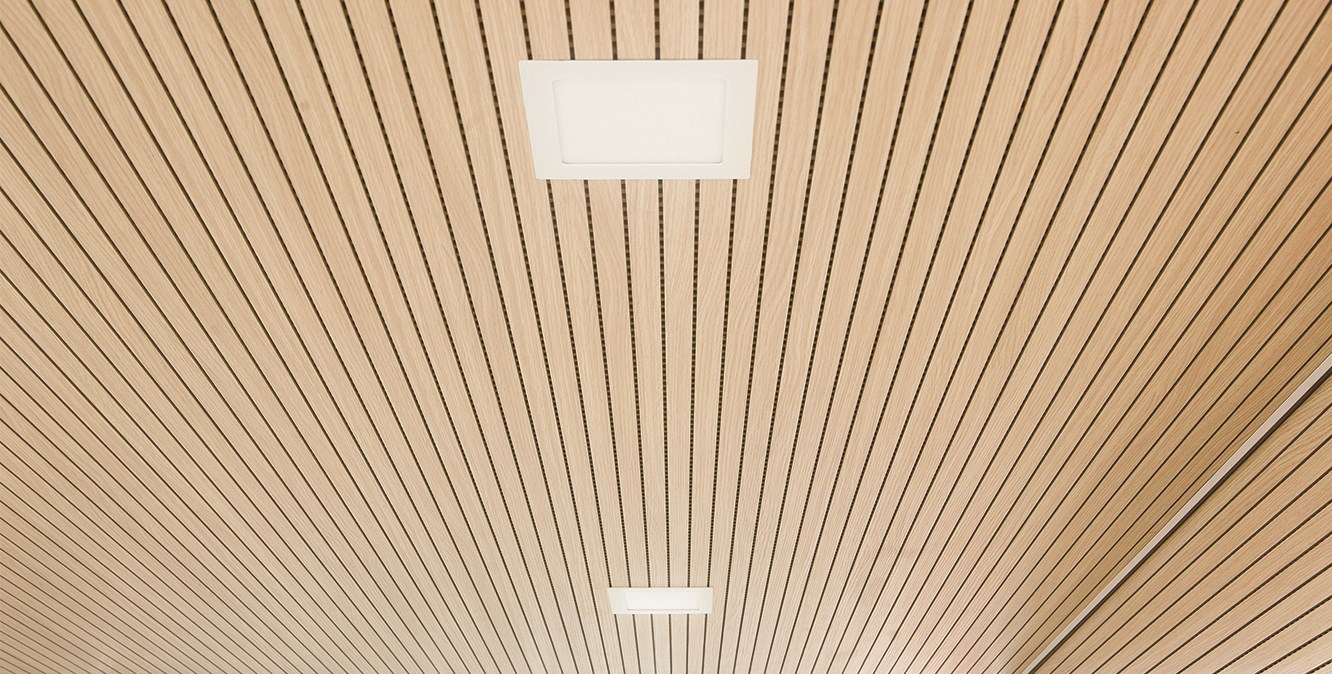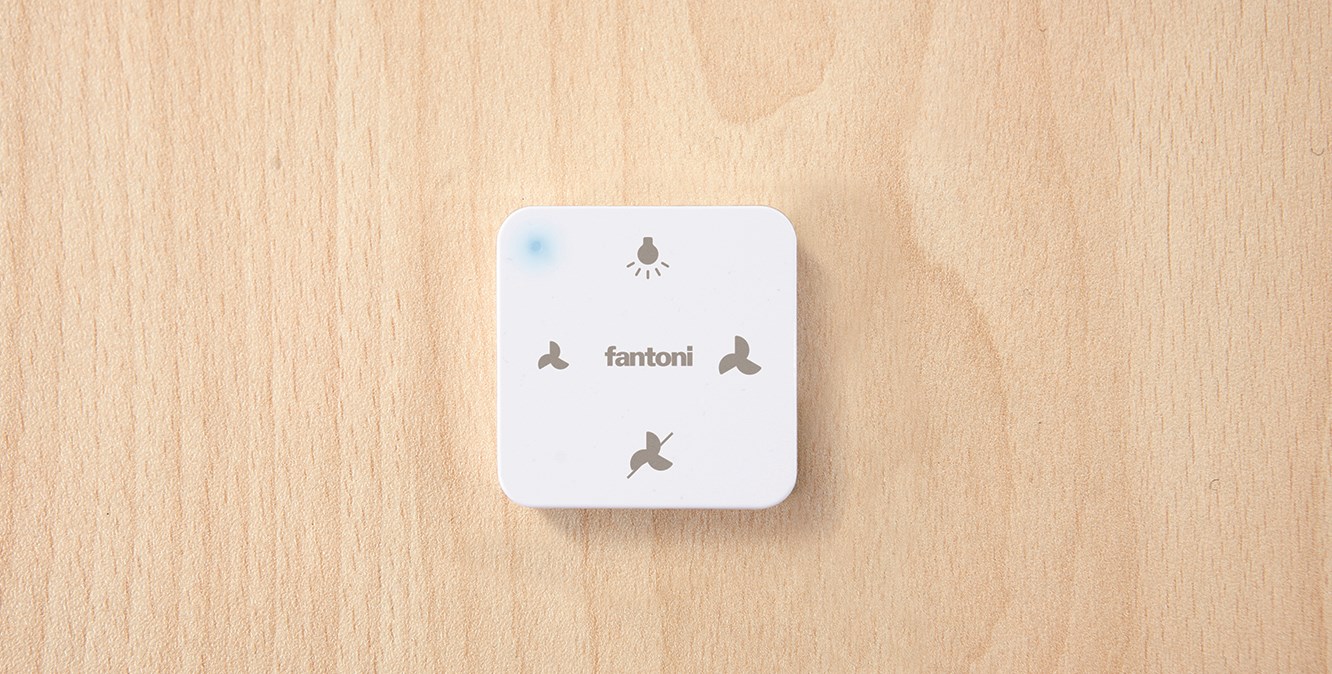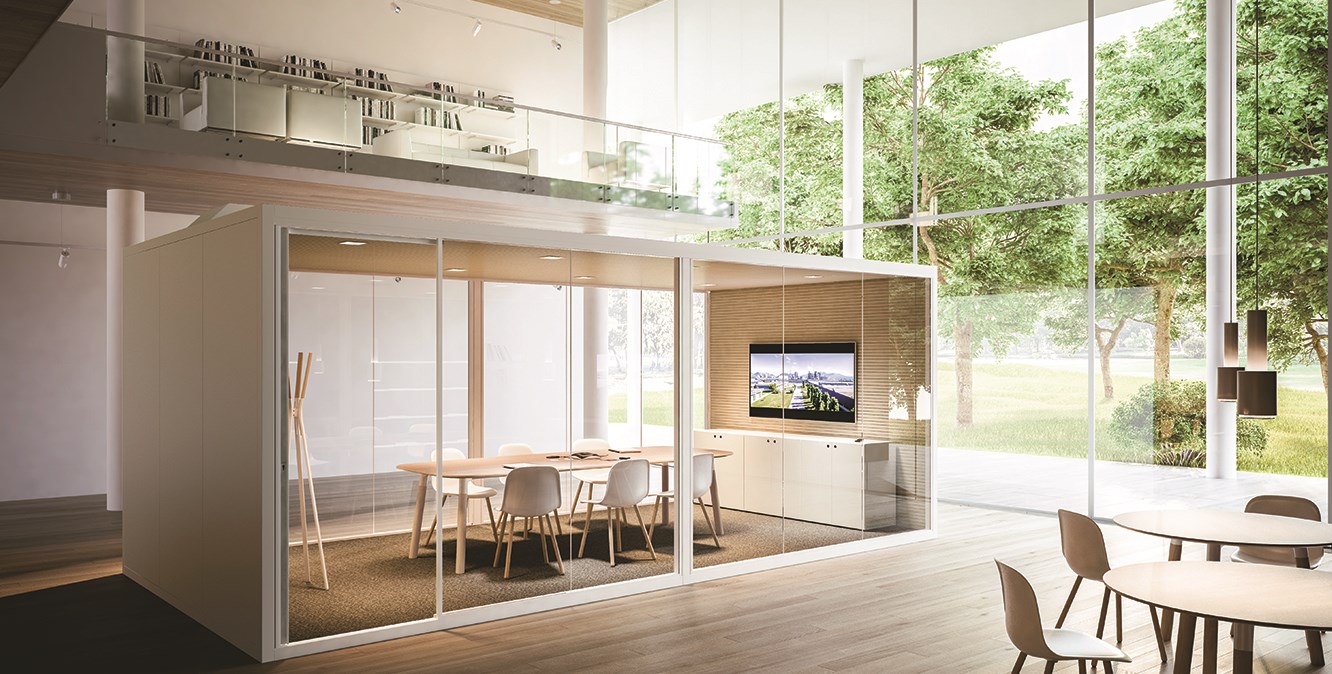 Acoustic Room
Making room for privacy. Reverberation and background noise are negative factors that affect productivity at work as well as people's well-being.
Acoustic Room is an acoustically protected haven to place in an open-plan office or a shared environment, for meetings requiring particular privacy and focus.
Four different modules are produced in several sizes to create soundproof islands protected from the surrounding environment (XL 607x300cm - L 300x300cm - M 240x240cm - S 120x240cm).
It is a meeting area created for those yearning for privacy.